Dear Brands, Have You Joined The ASEAN Online Sale Day 2020?
Posted on August 24, 2020
Hello to all brands and merchants!
We are bringing you great news again, this time around from ConfirmPlusChop! For your information, ConfirmPlusChop is a social commerce platform helping brands to sell products through influencer commerce (influencer collaborations).

ConfirmPlusChop Partners with ASEAN Online Sale Day 2020
The ASEAN Online Sale Day (AOSD) is an annual ASEAN - wide e-Commerce event involving reputable
e-Commerce businesses and platforms offering discounts and promotions to shoppers on ASEAN Day.
The online sale event comes with the objective to promote cross-border trade through e-Commerce. Via this program, enterprises will have good opportunities to promote their domestic products or services to customers living in different economies across ASEAN.
This year, we are partnering with MDEC for the upcoming ASEAN Online Sale Day 2020 for a 24-hour online sale event! This event is involving 8 other ASEAN countries other than Malaysia. Taking place on 8.8.2020, the online sale event is welcoming local & international shoppers from Brunei, Vietnam, Thailand, Indonesia, Laos, Malaysia Singapore, Myanmar & the Philippines.
All shoppers will be able to experience the cross-border online shopping for products with good deals from all the reputable participating brands and merchants across ASEAN.
Product Listing on ConfirmPlusChop for FREE!
In conjunction with one of the ASEAN biggest online shopping event, ConfirmPlusChop would like to invite all Beauty, Cosmetic, Skincare, and FMCG brands and merchants to list your best seller products on the ConfirmPlusChop platform and join us in this amazing sale event! Don't worry, product listing is free of charge! You pay us only when there's a sale!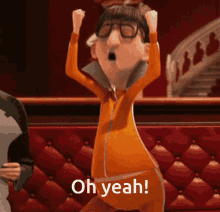 Discounts for Buyers
In order to attract and generate more traffics and sales for your products, the discounts you are offering to the buyers must be super attractive! Hence, we are asking all products listed on the ConfirmPlusChop platform must offer at least a 30% discount in conjunction with the ASEAN Online Sale Day 2020.

How to Participate?
Interested in one of the ASEAN biggest online sale events and wish to be part of it? Let's chat with Armand at [email protected] for further collaboration!
Wishing all to achieve amazing sale results in the upcoming event!