ADAM TAMBAKAU - Celebrating Our First Featured YouTuber of 2016
Posted on January 16, 2016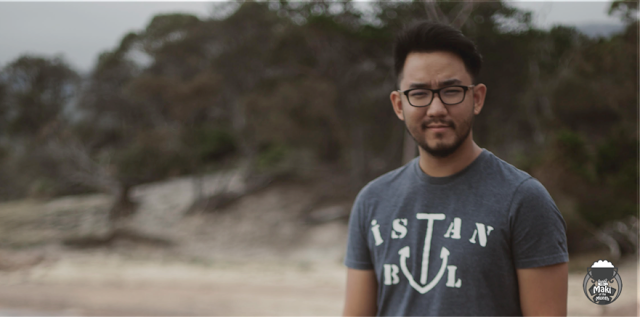 Possessing one of the cheekiest grins on YouTube, Adam Tambakau is a rising talent in the Malaysian web scene. Whilst he loves to travel and share his exploits, his videos also pay homage to this fine land – though he didn't give sago worms the best wrap! Embracing the flexibility that a remote working environment provides, Adam's website features a map to let you know where he is at any given time. It also gives you an idea of the size of Adam's heart, with reference to a number of charitable pursuits. And whilst he has dedicated a whole video series to teasing his sister, we think he might just be a lovable larrikin deep down.


SV: How did you get started on YouTube?
AT: I have always enjoyed creating online content. For as long as I found myself on the internet, I started building websites and writing content for web pages I built. When YouTube was launched, I inevitably jumped on board to start sharing whatever I could make at that time. My first video I uploaded was a lip-sync video.

Within the first few months, it garnered a few thousand views. That intrigued me, so I started uploading more. In time, I figured there was a community behind each video I uploaded. As I built confidence, I started uploading videos of myself actually singing cover songs. I was in Uni that time and vocal lessons were quite the cost, so recording myself and getting feedback online was my way of getting lessons. Over time, I then started making vlogs to interact more closely with my audience.

Check out Adam's signature video



SV: What are some of the milestones you set for yourself when starting your YouTube Channel?
AT: I've never really set any milestones for myself for YouTube. Since I lived away from home, it was a way for me to share what I've been up to with friends and family around the world. I just uploaded whatever I felt like I needed to share into this world. It wasn't until 2013 that I decided to dedicate time and effort to growing my YouTube channel by committing to uploading a video once every week. It worked - my channel audience & subscriptions grew! The exposure was rewarding, but also intimidating. Suddenly, a few thousand people were watching my videos on the regular and I still had no clear direction where I was going with it. To me, my YouTube channel was always a way to reflect on myself - it just so happened that some people enjoyed my 'syok sendiri'ness!


SV: What is the one thing, you wish another YouTuber told you when you first begun?
AT: Pay attention to your video title, description & keyword tags. They are the most important way people are able to find you on YouTube. I've had instances where I found myself trying to recall videos I've watched, and never able being to find them ever again because they weren't tagged properly with content keywords that I can remember from it. Find relevant words, items, phrases or events that you may have used in your video, and stereotype your content according to that! Maximise your keyword usage for maximum searchability.

Also, don't forget to check out Ray Mak - Our Maki of the Year 2015. Click here.

If you'd like to be like Adam, get featured on our blog, email us at [email protected]