Let's make an epic video for Raya on YouTube
Posted on May 14, 2018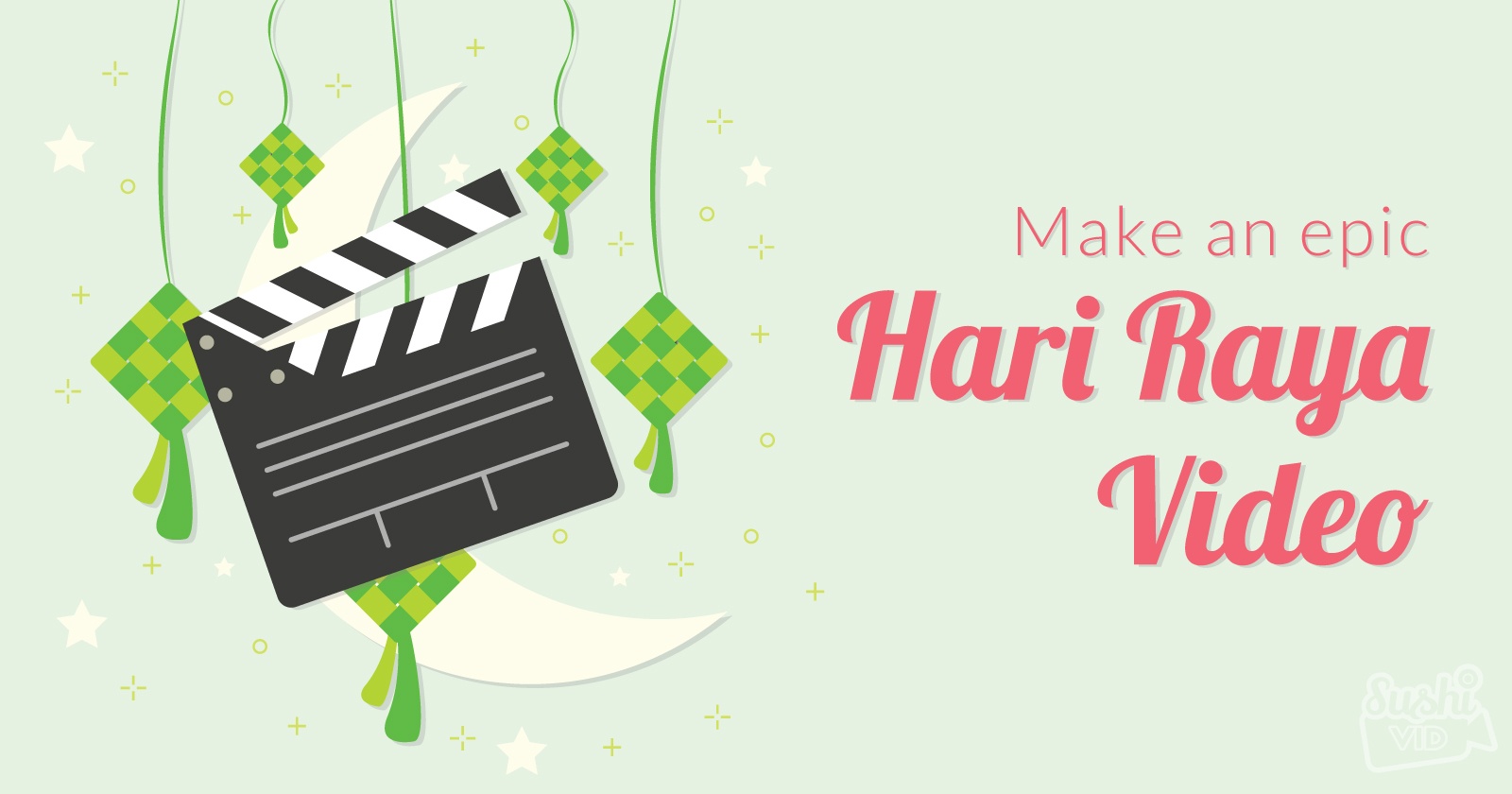 Selamat Hari Raya!
For the Muslims of Malaysia, Raya represents a time of family, unity and neighbourliness.The festivity has also become synonymous with the release of Petronas festive video campaign. For over 20 years, Petronas have focused on crafting videos that celebrate "the values, traditions and cultures that make up our nation."
Recognising the power of engagement, last year Petronas called upon the public to share their memories as part of its Raya Treasures campaign, with the winning entrant to have their story turned into a short film.
In this digital age, audience engagement is one of the most powerful means of driving brand loyalty. And when you couple audience engagement with video, that power is exponential. Consider GoPro. ReelSEO cite them as:
'[A] great example for building a brand community. Not only do they utilize and feature the best content created using their equipment on their main distribution channels, but they have inspired a legion of fans to film their greatest moments, and most importantly, tag them when they do. This creates massive brand awareness and identity.'
But even before engagement became a buzzword, the Petronas videos were succeeding because of their honest and heartfelt storytelling. Having worked many times with acclaimed Malaysian filmmaker Yasmin Ahmad, Petronas understand that an honest portrayal is the best portrayal. That's why, whilst the Petronas films celebrate family ties, they don't shy away from the fact that familial relations are sometimes fraught with difficulty.
It is in capturing these emotions that the videos have largely found their success. And, what is especially interesting about the Raya ads is that they never directly reference Petronas' products. Indeed, the videos teach that often people are drawn first to your brand values, and then your product, the result being that when consumers see your product, they'll experience that same warm fuzzy feeling they did when they saw your video. Such are the powers of association that the gorgeous 2012 John Lewis Christmas campaign increased their sales by 44.3%.
Another positive is that the campaigns have often cast unknown talents, talents who become so famous after the campaign that people continue to talk about them for years to come. Needless to say, if you are a Malaysian brand this is your opportunity to invest in fresh, local talent, just the kind of talent you can find in the influencer section of SushiVid! You never know who will be the next superstar…
With all these factors in mind, perhaps the real beauty of the campaigns lies in their simplicity. There are no flashy gimmicks or outrageous editing techniques. Rather the filmmakers choose subtle techniques to emphasise their points. In keeping with the local focus, the ads are also scored to traditional Malay music.
So, if you're a brand manager seeking to draw on the essence of Raya for your next campaign, the secret is to let your brand values shine through in a simple, but moving video. This is the time to place authentic characters in authentic situations, and a time to cast fresh local talent. For those looking for inspiration, here are a couple of our other favourites.
Here's to a wonderful season spent with your family, friends and neighbours. And here's to the unity of Malaysia.
Also Brands, if you like what you've read so far, check out our guide to influencer marketing!
Brought to you with love and hugs - www.sushivid.com